Shock pads for landscaping
SAFEBASE 15 mm is suitable for landscaping and sport. Because of the low density, this shock pad is perfect for playgrounds, gaming arenas, private gardens, public parks or any place with an artificial turf solution with a desire for optimum comfort.
SAFEBASE 15 mm shock pad gives you the ultimate base layer and the highest level of comfort combined with any artificial turf solution.
This shock pad is 15 mm thick and 1,45 x 30 meters long. In total each roll cover an area of 43,5 m2. 
It is made out of closed-cell polyethylene foam that offers several advantages.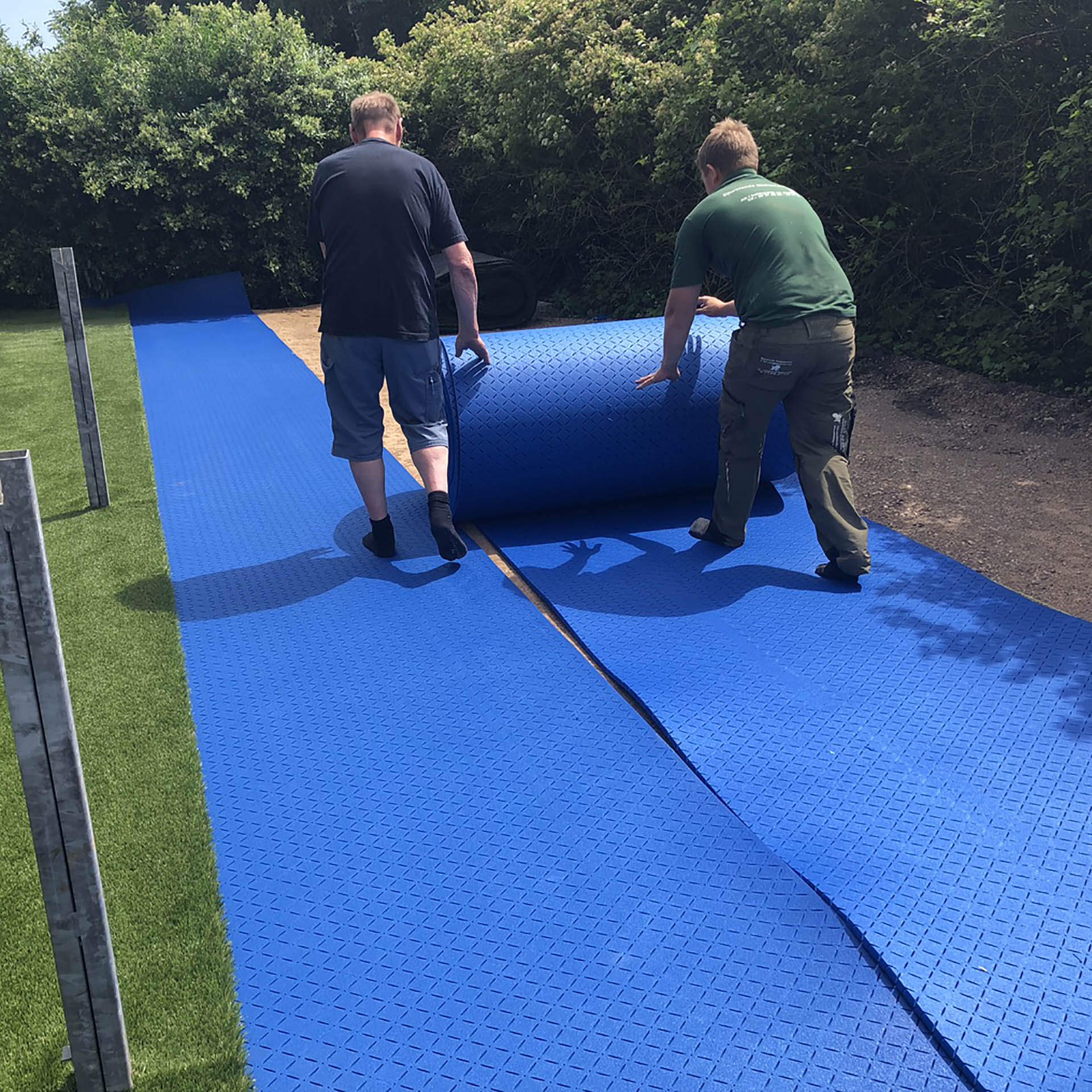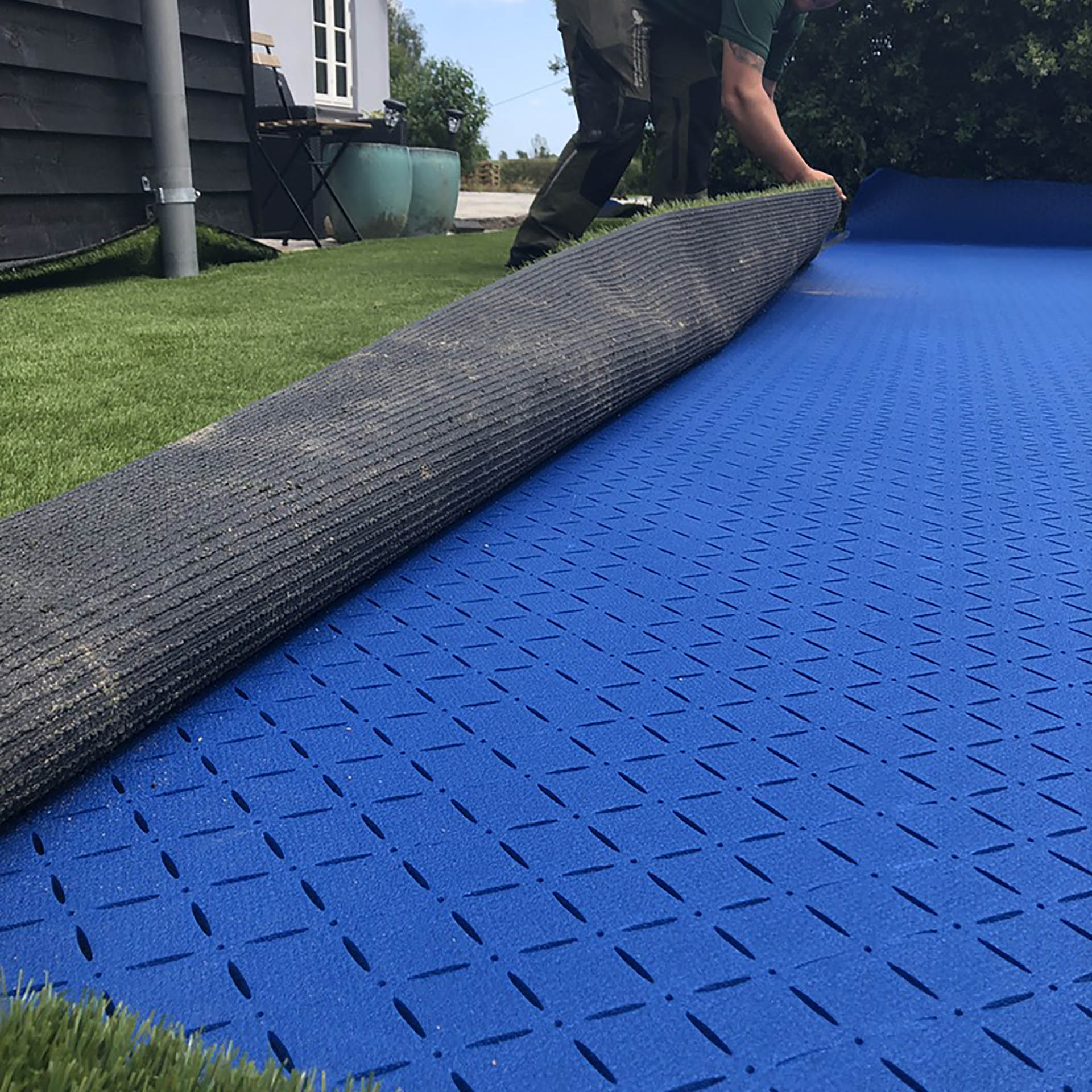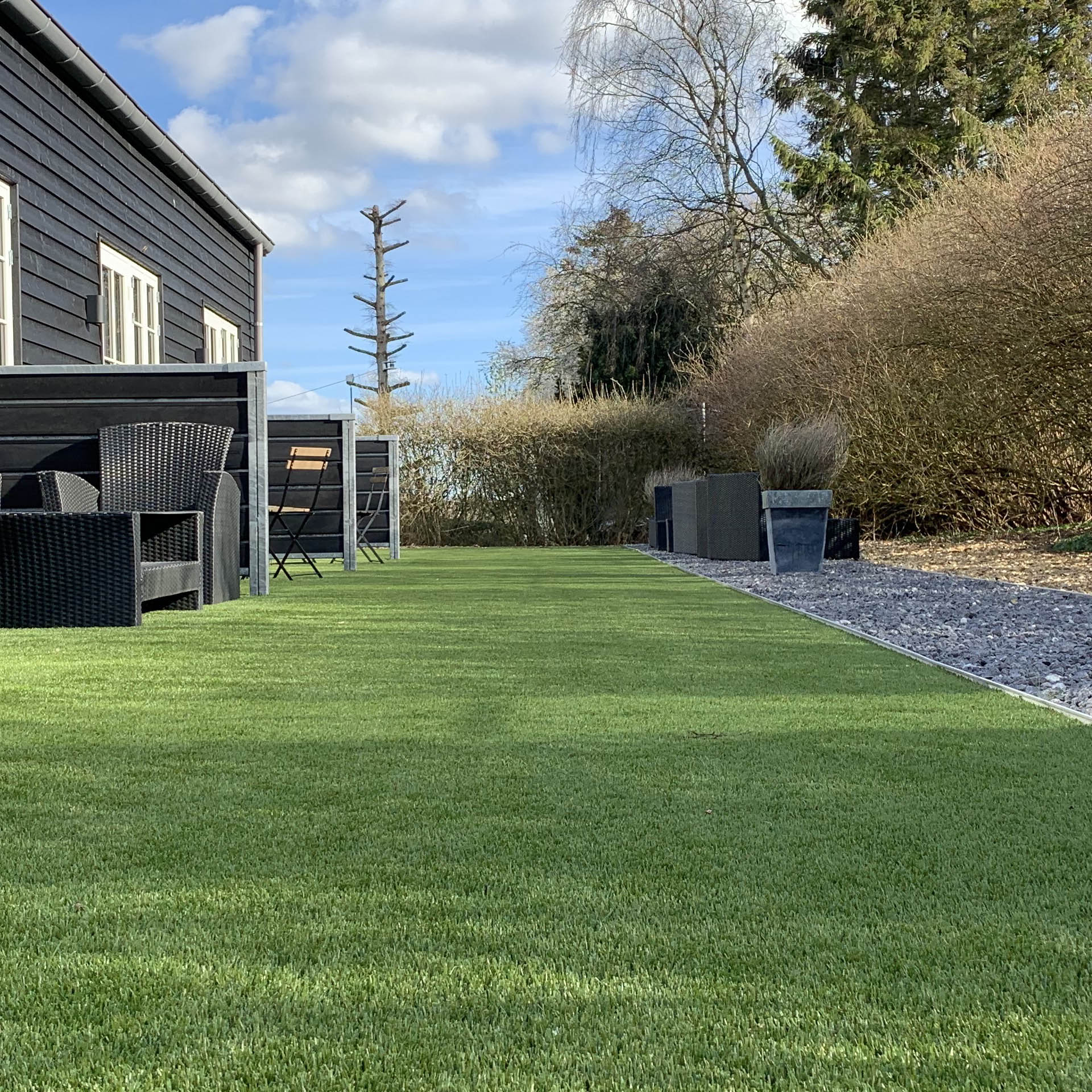 Advantages
Optimal shock absorption and almost changeless performance during the entire lifetime
High drainage capacity and temperature stability
No water absorption
Fast and easy installation
No maintenance
Sustainable – long lasting, re-usable and recyclable