Shock pads for playgrounds
Most important at any playground is having fun, while still being safe. All public installations of playgrounds with fall heights higher than 0,6 meter has to meet the requirements as defined in DIN EN 1176. 
SAFEBASE PLAY is the perfect shock pad for any playground installed with artificial grass. It comes with puzzle edges for fast and easy installation. Size is 76x100 cm (installation size 72,5x96,5 cm), which makes it very easy to install around the playground equipment.
We have one standard thickness of 35 mm that has been tested and approved for a critical fall height (HIC) of 1,69 m.
Depending on the demands for HIC  you do as follows: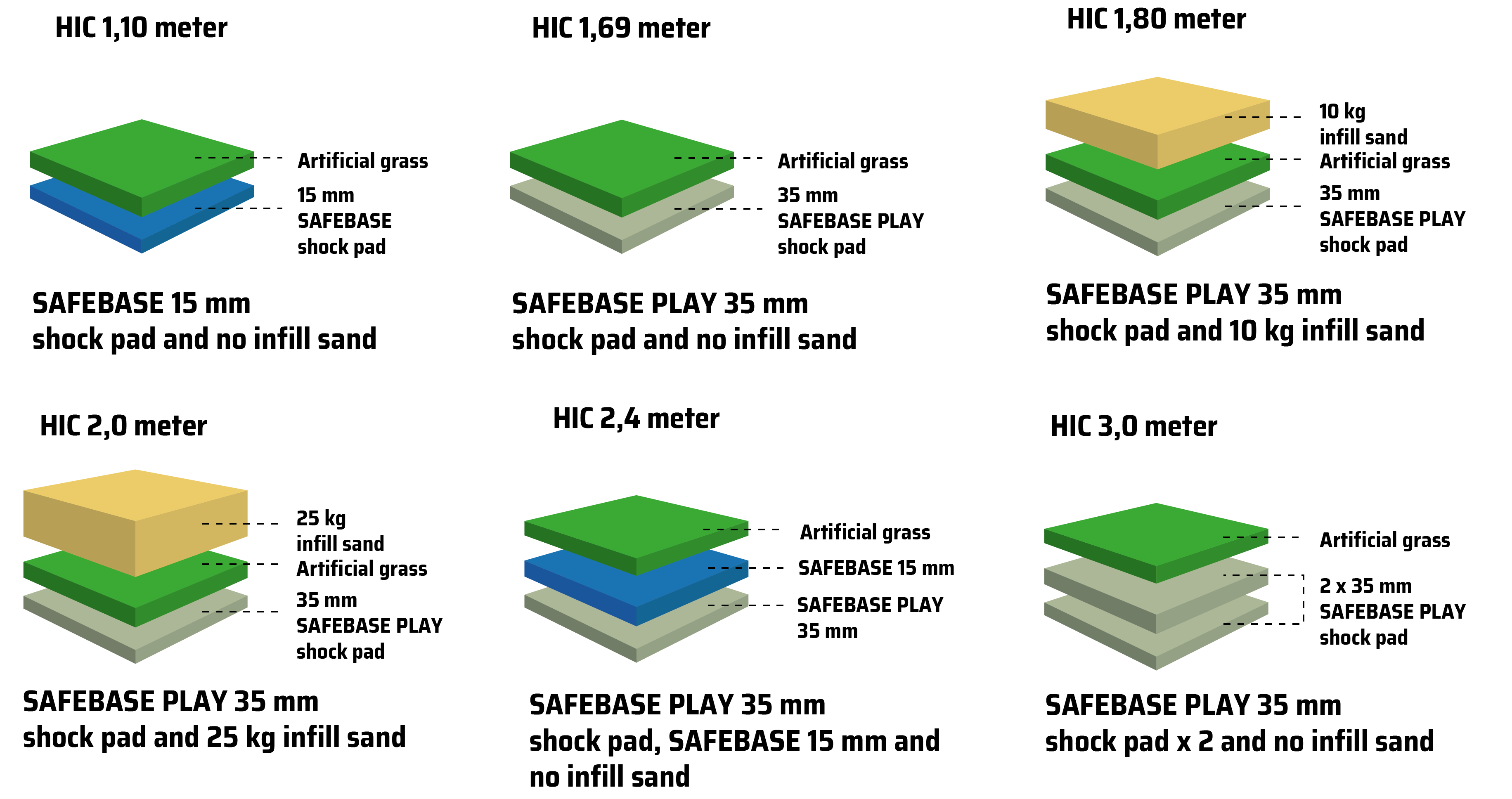 (Click on the image to enlarge)
Add 10 kg infill sand -> Approved for a HIC of 1,8 meters.
Add the SAFEBASE 15 mm Shock pad -> Approved for a HIC of 2,4 meters
Add 25 kg infill sand -> Approved for a HIC of 2,0 meters.
Use 2X35 mm shock pads without infill -> Approved for a HIC of 3,0 meters.
Test reports can be send upon request.
The shock pad is made of closed-cell, crosslinked polyethylene foam, which has excellent drainage properties, perfect stability and a long life cycle.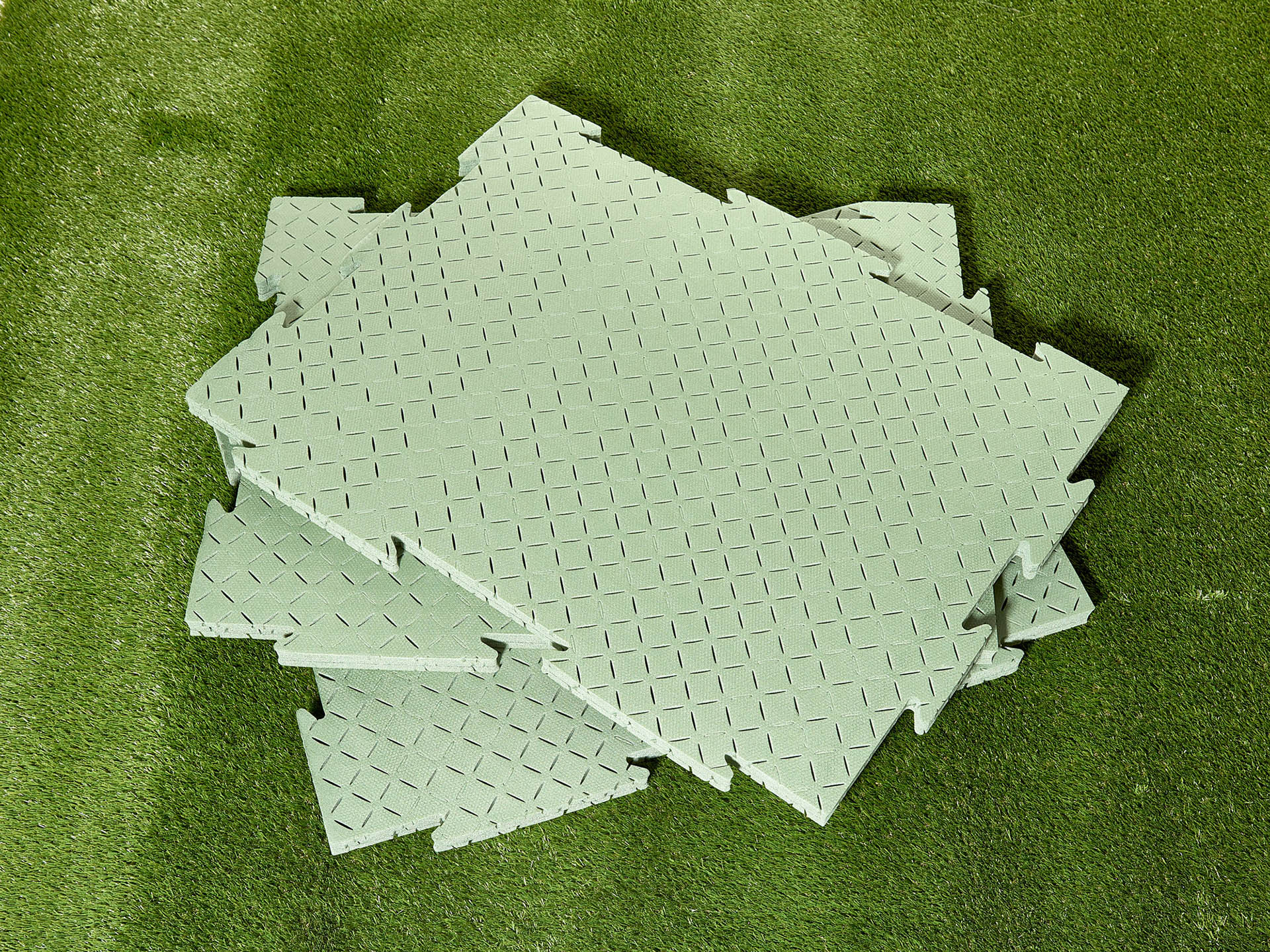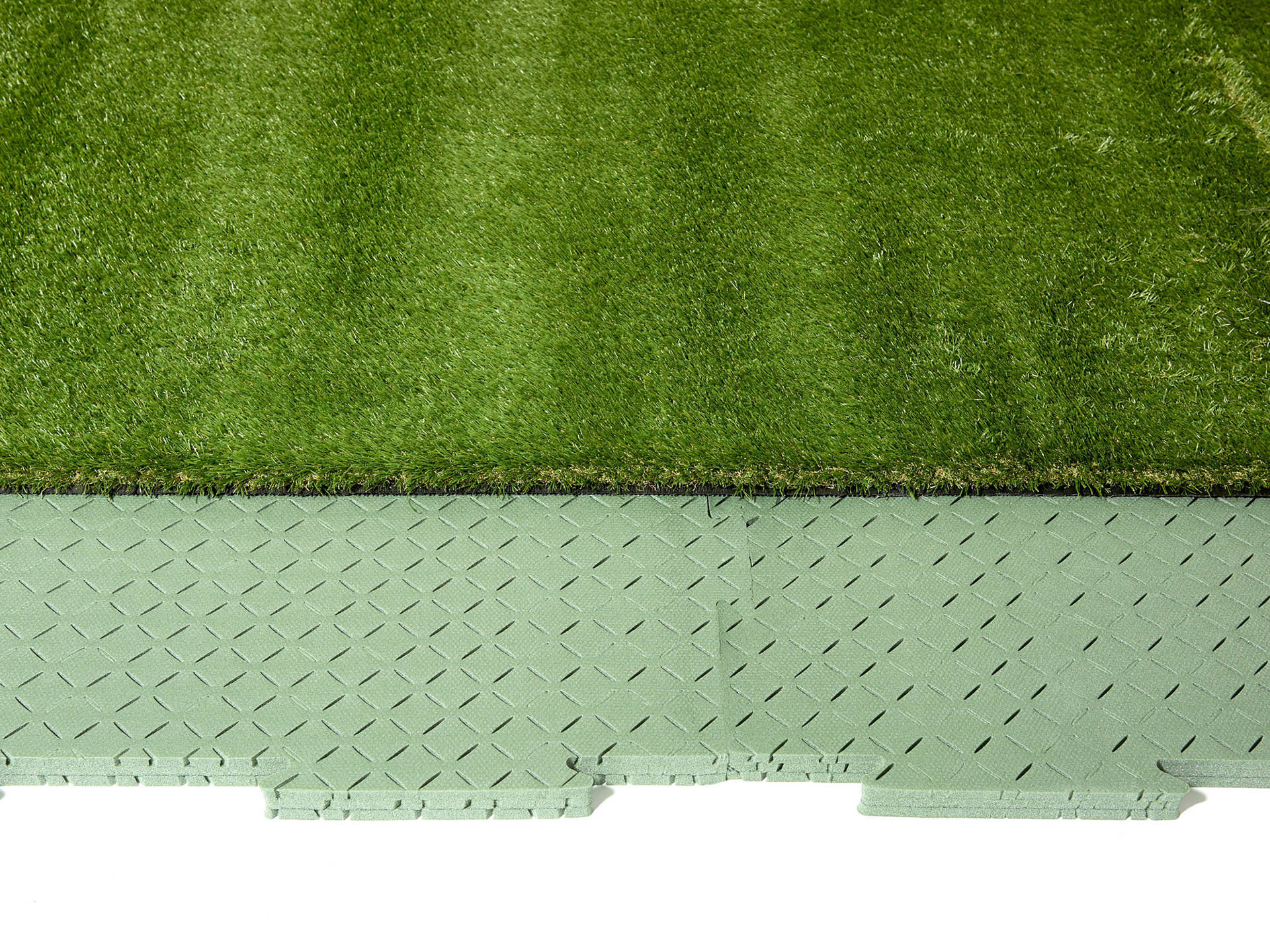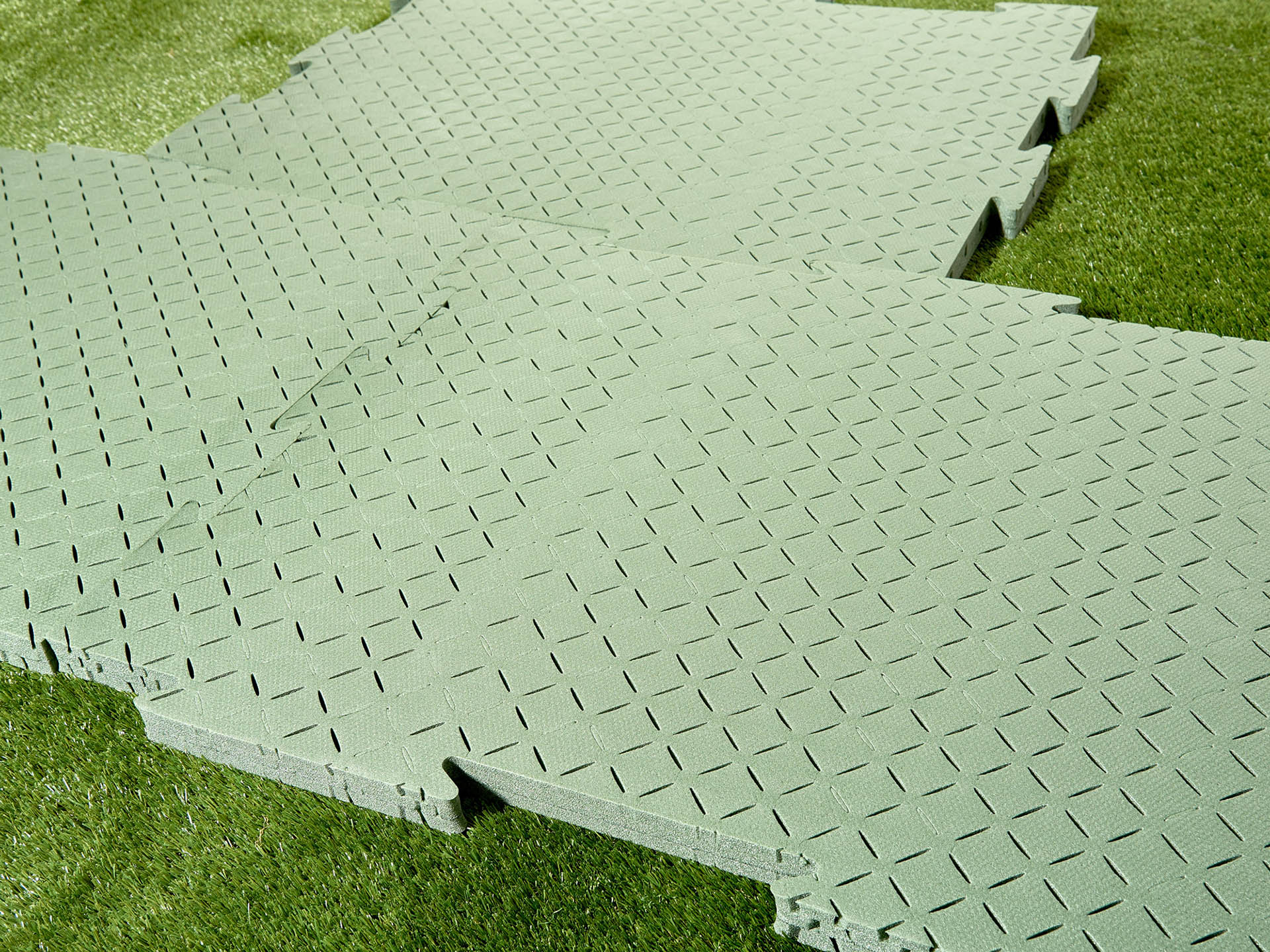 Advantages
Safe underlay with optimal shock absorption and almost changeless performance during the entire lifetime
High drainage capacity and temperature stability
No water absorption
Fast and easy installation
No maintenance
Sustainable – long lasting, re-usable and recyclable